Good Morning Franklin Families, I am writing to you today to update you on where we are with changing the schools start and end times for the 21/22 school year. After surveying our families earlier this year and answering the questions that were submitted from the survey, I will be recommending the changes below at the School Board meeting on Monday night. Elementary School: Drop off 7:15 Instructional day start 7:40 Dismissal: 2:00 Middle School: Drop off 8:05 Instructional day start 8:25 Dismissal 3:05 High School: Drop off 8:10 Instructional day start 8:30 Dismissal 3:15 Based on the feedback we received from our survey, I am working with the Rec Center and the Boys and Girls Club to make sure we have quality child care available for our families that need it. We also are planning an after school tutoring program at the elementary school and a before school tutoring program at the middle school to address learning loss for students due to the pandemic. Please know that this change is supported by research and is being considered to assist in our efforts to improve student achievement in the Franklin School District. As always, please don't hesitate to reach out to me with questions or feedback. Sincerely, Dan LeGallo SAU 18 Superintendent

Good Afternoon Franklin Families, I have been notified that a fully remote middle school student tested positive today for COVID-19. Contact tracing has been completed and no close contacts were identified. Thank you for your continued support in helping to keep everyone safe and healthy. Sincerely, Dan LeGallo SAU 18 Superintendent

Al's Village Pizza and FHS Male Athlete Of The Week: Freshman OWEN HANNIGAN - Baseball

Al's Village Pizza and FHS Female Athlete Of The Week: Freshman VICTORIA KELLY - Track & Field

Good Morning Franklin Families, I was notified this morning of an incident that occurred after school yesterday involving a school bus. The bus was a Winnisquam bus that was dropping off the Franklin High School HUOT students at Franklin High School. A bowling ball crashed through the window of the bus while the driver was on the way back to dispatch. The driver was not injured and there were no students on the bus at the time. The incident is under investigation by the Franklin Police Department. Sincerely, Dan LeGallo SAU 18 Superintendent

Good Afternoon Franklin Families, I have been informed of three students testing positive of COVID-19 today at the elementary school. For the first case, all close contacts have been identified and notifications have been completed. The 2nd and 3rd cases are associated and were expected. There are no close contacts identified as the students have been out of school since before vacation. We are all set for in-person school tomorrow. Sincerely, Dan LeGallo SAU 18 Superintendent

Today's FHS softball and baseball games have been canceled

5/3/21 Good Afternoon Franklin Families, I am reaching out to report 4 new positive student cases of COVID-19. The first case was over vacation and was a high school student. A close contact of this student (another high school student) tested positive today which was expected. All contact tracing and notifications for these 2 cases have been completed. The 3rd case, an elementary school student, and 4th case, a middle school student, were reported today. No school close contacts were identified due to school vacation last week. Please continue to screen your children for symptoms each day and keep them home if they are sick. I appreciate your assistance and support in keeping everyone safe and healthy. Sincerely, Dan LeGallo SAU 18 Superintendent



Al's Village Pizza and FHS Male Athlete Of The Week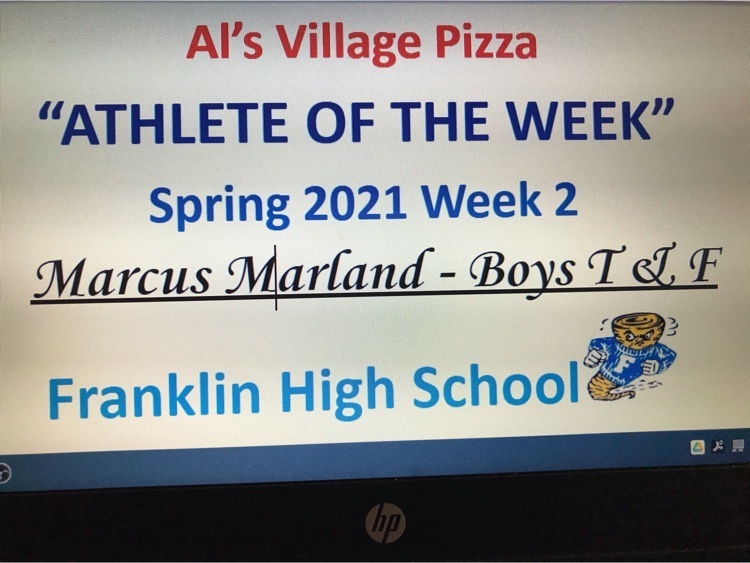 Al's Village Pizza and FHS Female Athlete Of The Week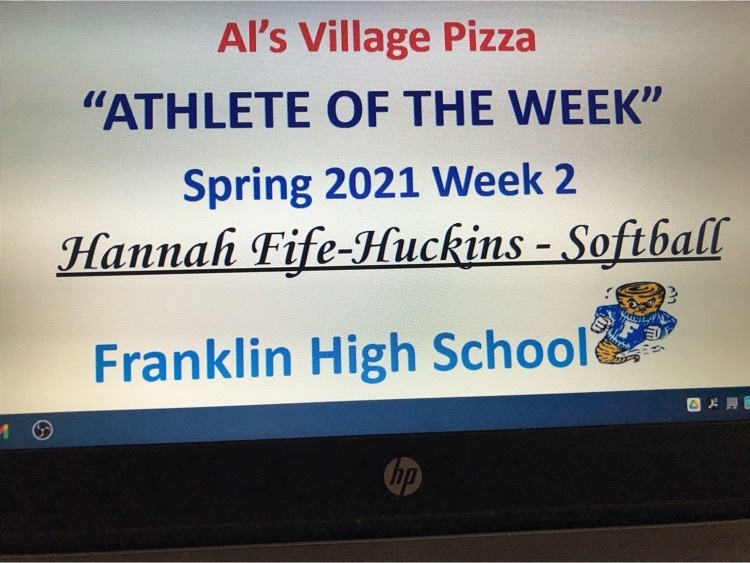 The varsity baseball game at home vs Newfound today is CANCELED

4/22/21 Good Afternoon Franklin Families, I have been notified of 2 positive student cases of COVID-19 today. The first case is a fully remote student at the high school. No close contacts were identified. The second case was a middle school student. This case was expected due to prior contact tracing. Contact tracing and notifications for this case will be completed by this evening. We are all set for in-person learning tomorrow at all 3 schools in the district. Sincerely, Dan LeGallo SAU 18 Superintendent

The middle school baseball and softball games as well as the high school baseball game today vs Newfound are all CANCELED.

Varsity Softball vs Newfound on Thursday 4/22 is CANCELED

Dear Franklin Families, I am reaching out to inform you that a student at the elementary school tested positive today for Covid-19. Contact tracing and notifications have been completed and we are all set for in-person learning tomorrow. Sincerely, Dan LeGallo SAU 18 Superintendent

Today's varsity softball and baseball games have been CANCELED due to weather concerns. They have been rescheduled to tomorrow (Thur 4/22).

Dear Franklin Families, I am reaching out to inform you that a fully remote student at Franklin Middle School tested positive today for Covid-19. Contact tracing was not necessary due to the student's remote status. Please continue to monitor your students for symptoms prior to sending them to school each day so we can keep all of our students and staff safe and healthy. We are off to a great start with our 5 day a week in-person learning model this week. Sincerely, Dan LeGallo SAU 18 Superintendent

Male Athlete Of The Week