Our FHS Football team has started a new program called "My Jersey, Your Impact." Every Friday, a few members of the football team will give one of their game jerseys to a staff member (teacher, custodial, kitchen, admin, SAP, etc.) that has had an impact on them. That staff member will wear the jersey for the rest of the school day. Each member of our FHS Football team will get the opportunity to honor a staff member of their choice by the season's end.

Today we had our four Seniors surprise and honor four staff members:

Ethan McCoy gave his jersey to teacher Molly Horn
Damien Eldridge gave his jersey to our custodian Travis Follansbee
Zach Douville gave his jersey to teacher David Bedard
Brendan O'Donnell gave his jersey to teacher Susan Murphy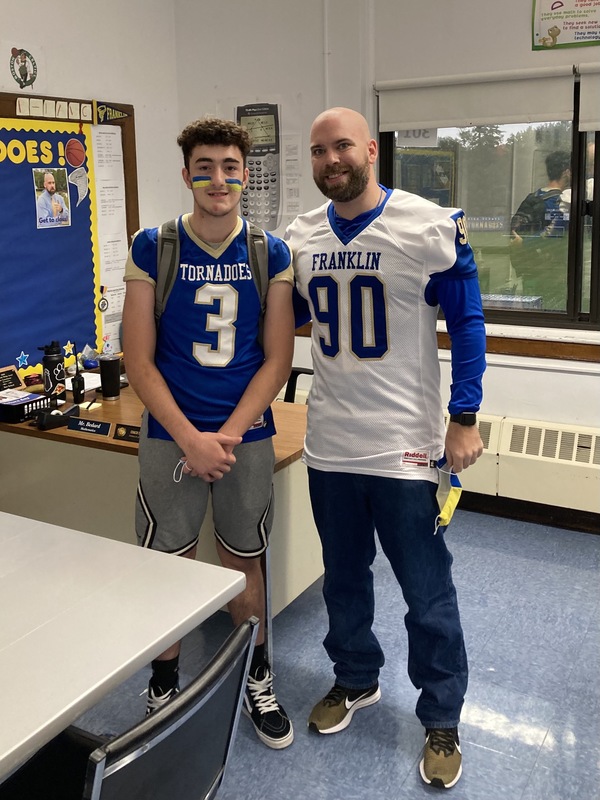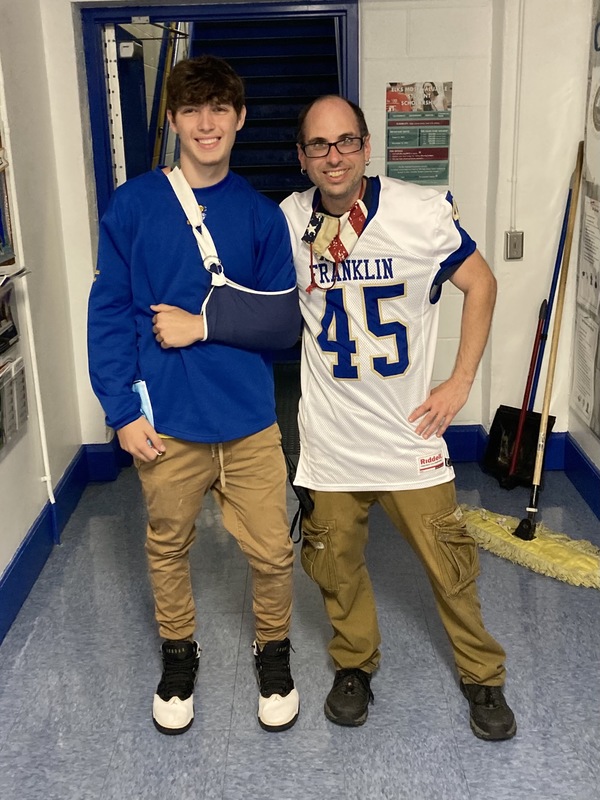 So, just when you think they weren't paying attention or didn't care, staff just may get a visit on any particular Friday to show them they are appreciated and impactful!