Our Partners at the Greater Tilton Area Family Resource Center invite you to join them, virtually, to get support on your parenting journey. Take some time for yourself, connect with others, and share stories.
Parent Cafe is a place where parents, family members, and caregivers can engage in rich conversations with one another. Be Strong Families, Parent Cafe is based on the 5 Protective Factors of building a stronger family.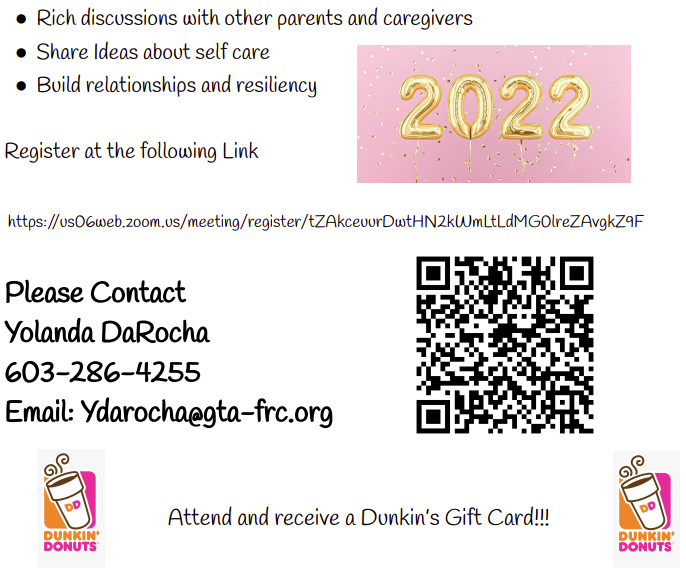 By attending this Parent Cafe, members will receive a $5.00 Dunkin' Donuts Gift Card!
We ask that people who are interested in joining our Parent Cafe, please register via the zoom link https://us06web.zoom.us/meetin...
If you have any questions please do not hesitate to contact Yolanda DaRocha at ydarocha@gta-frc.org or at (603) 286-4255.