Many people don't know that the theater programs in Franklin don't stop when the school year ends! We have programs year round and this summer, we were able to celebrate so much since we were forced to shut down last summer and spend an entire summer with no theater.
In May, while Sweeney Todd was still running, Franklin Footlight Theatre (our community theater group) auditioned and cast their show, Disaster the Musical! This was a new musical with all 70's music, and a parody of 70's disaster movies! Throughout the summer, 16 community members (adults and teens), 10 current high school students, 2 current teachers and 20 FHS Drama Alumni spanning from 1995- 2020 graduates, all rehearsed and performed for over 1,000 audience members in August! Some of our alumni have gone off to study theater and dance at college and they brought that talent and expertise back to all of us! Our own FHS faculty member David Bedard, was a star as the bad-guy Tony Delvecchio!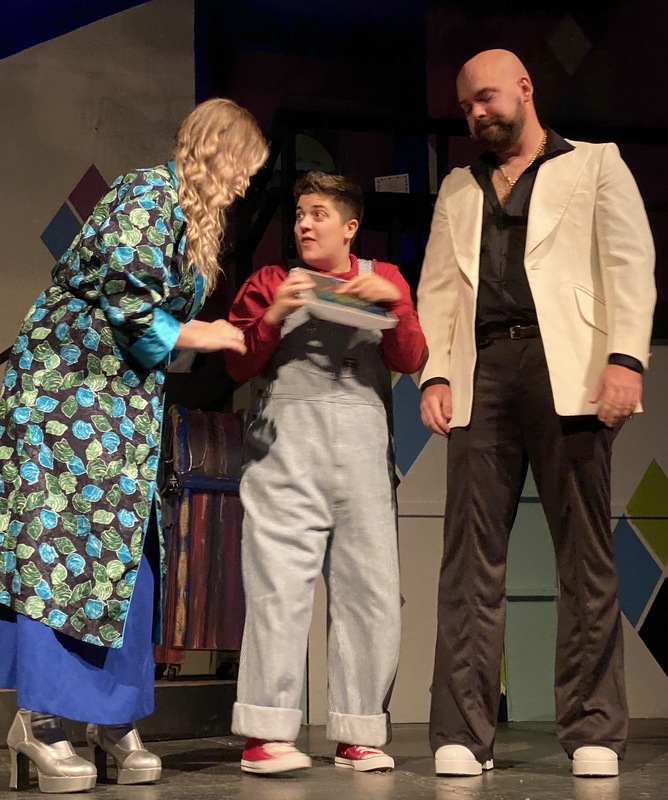 FHS Faculty Member David Bedard shares the stage with FHS Drama Alumni Kaylah Barton (2010) and Saige Granger (2011). Granger earned a BA in Technical Theater at PSU and is attending Emerson College to earn a Masters in Theater Education.
In July, 45 children participated in FACT (Franklin Area Children's Theater) in association with the Franklin Rec Department to produce "Get Up, and Go"- a comedy about the history of transportation. 19 of our high school theater students worked as interns to teach and inspire our children in grades 1-8.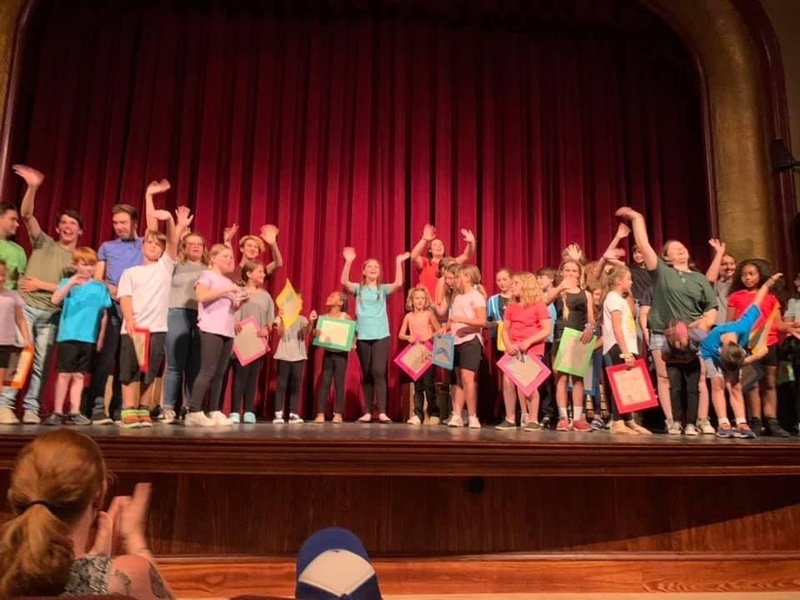 Get Up and Go- FACT 1 in July
In August, while still running Disaster, our adult leaders as well as 21 teen interns, worked on a two week, 10 day production of Moana Jr. This production had over 20 children from the Franklin Community, as well as our teen interns, performing a beautiful version of the Disney movie with only 10 rehearsals while many of them were still finishing their performance of Disaster. FACT 2 ended on August 21, and finally, after being in the Opera House and on stage non-stop since December of 2020, our theater kids took a two week break!! However, many of them are already excited to begin Matilda and Elf on September 14 and start the 2021- 2022 year of non-stop, ongoing theater!!!!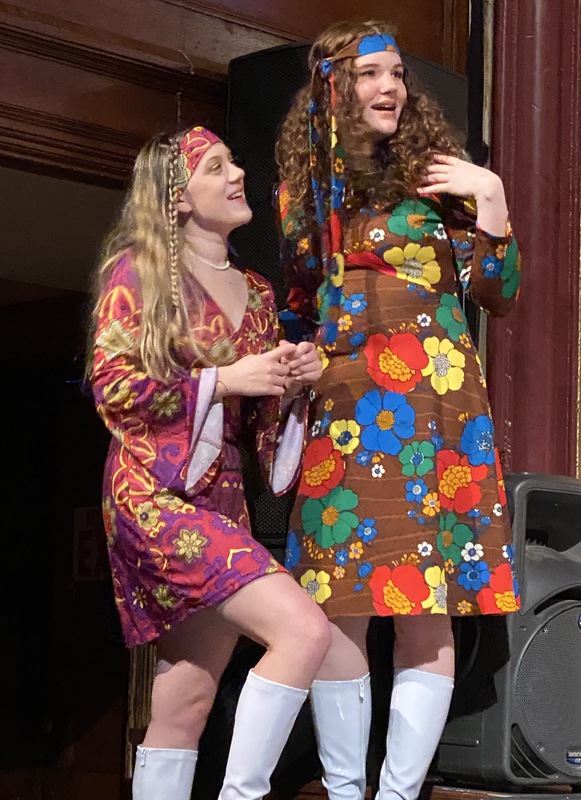 FHS Alumni Cameron Moquin (2019) and Addison Granger (2018) both earned minors in dance at college and returned this summer to choreography Disaster!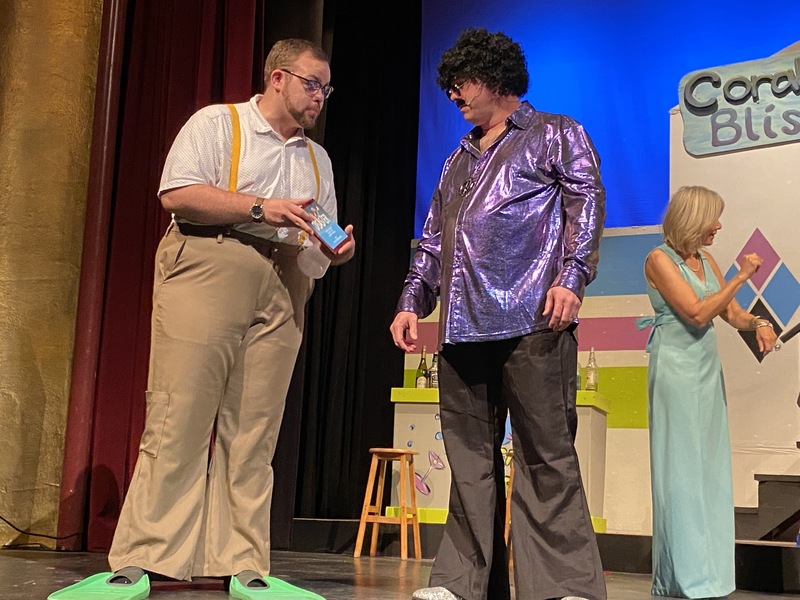 Alumni John Masse (2010) and previous FHS teacher/ FMS Asst. Principal Jack Finley shared the stage this summer!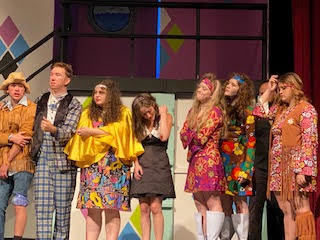 Over 20 FHS alumni and 10 current students worked together to bring Disaster the Musical to life!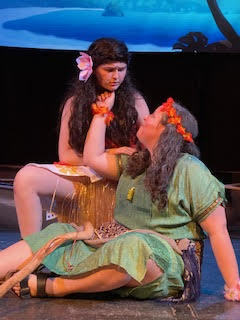 Current freshman Zoe Nagle (Moana) and sophomore Olivia Sylvester (Gramma) are both Drama Club Officers for the 2021- 2022 school year. Both young performers were in FACT 1, FACT 2 and Disaster, while also finishing Sweeney Todd!