Dear Franklin Families, I have been informed that 1 middle school student and 2 high school staff members tested positive for Covid-19 this past week through today. Close contact notifications have been made. As we head into the last day of school tomorrow (1/2 day early release) I would like to thank all of our families for their support during this school year. I hope everyone has a great summer and stays safe and healthy. Sincerely, Daniel LeGallo Superintendent of Schools - SAU 18
dlegallo@gm.sau18.org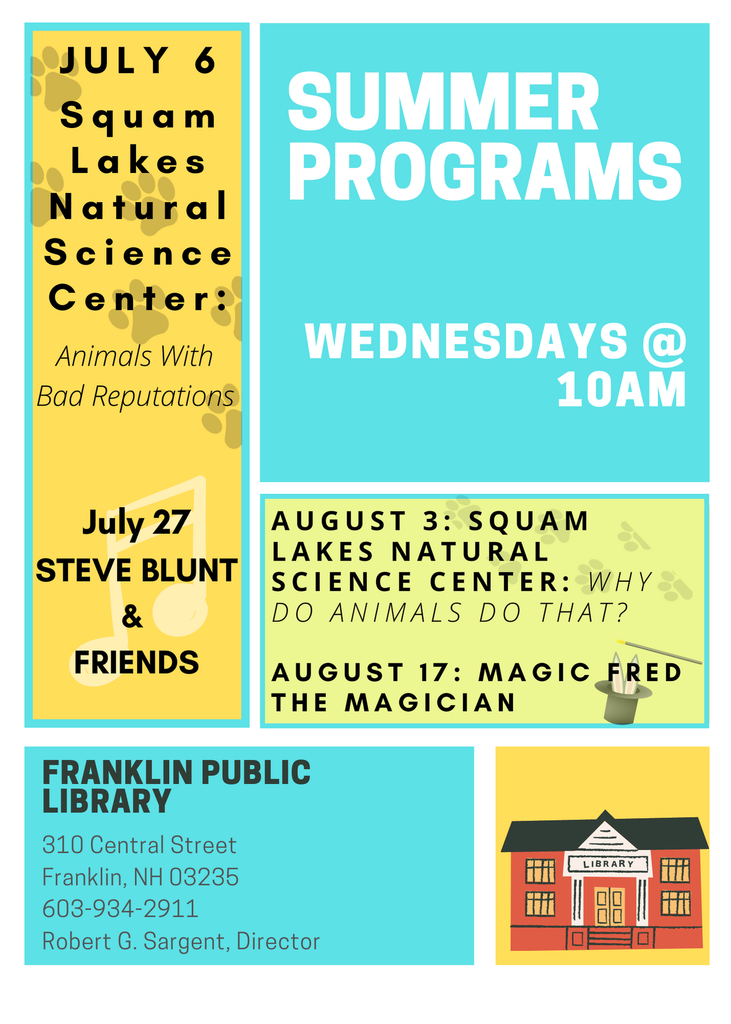 A Message from Jamie Bryant, SAP Counselor: Hello Franklin Families, As summer quickly approaches, I wanted to send one last email to talk about warning signs of risky behavior. Summer brings all sorts of new challenges for some students and families. With new free time and lack of structure, substance misuse and mental health issues can arise or be exacerbated. While summer is an exciting and fun time for some, others may struggle with this new change. In this email I've attached a list of emergency numbers to have handy, warning signs for substance use, and a list of cues for when your adolescent might be struggling. In addition to the list attached, if you, your child, or someone you know needs support with substance use or misuse you can call the SAMHSA National Helpline at 1-800-662-4357 for treatment options and resources. I do have available times to meet in the summer for all students & parents. I would love to hear back from you as I am trying to get more family feedback about supporting our youth. Please feel free to email me or reach out by phone. Enjoy your summer! Sincerely, Jamie Bryant Signs of Substance Abuse:
https://drive.google.com/file/d/1Ty5tJ9c7XUBcPlIAFuS0G1gpsfmyWeIx/view?usp=sharing
Signs of Suicide:
https://drive.google.com/file/d/1TyEzsdf_sOmiGQNZxgxKOAHpUVuiaaA-/view?usp=sharing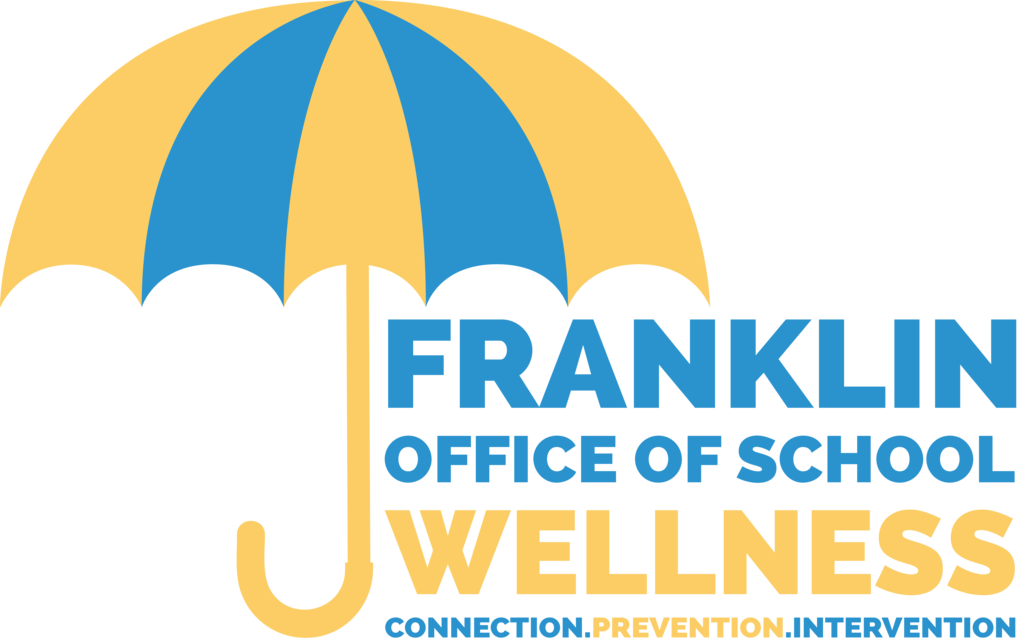 Good Evening Franklin Families, I hope everyone enjoyed the class day parade today! It was great to see all of the smiles on the students and especially our graduating seniors. Thanks to all who were able to come out and celebrate with the kids and staff! For my weekly Covid update, I have 11 Covid cases to report this past week. 4 middle school students, 3 high school students and 4 high school staff members tested positive for Covid -19. Close contact notifications have been made. I will update you again next week. I would like to thank all of our families for their support as we have continued to manage our way through the pandemic together this year. I know it hasn't been easy and I want you to know how much you are appreciated. Sincerely, Dan LeGallo SAU 18 Superintendent
dlegallo@gm.sau18.org

Good Morning FMS Families Welcome to Franklin School District Parade Day! We will be leaving Franklin High School at around noon and will be going up Central St, turning before the Wheel and returning to FHS. IMPORTANT: No students will be released during or after the parade. If you need to dismiss your child early it will have to be done at school before 11:15 or after 1:15. If you have any questions regarding this safety issue please contact me directly at school (603) 934-5828 or my cell (603) 387-1642. One last thing. Thank you who were able to find a royal blue shirt for your child to wear. We have had a number of requests for school shirts and unfortunately we have none at this time. PTA has been inactive due to Covid and we hope to get it going again, along with the selling of school apparel, soon. Have a great Parade Day! Ken Darsney (Mr. D) FMS Principal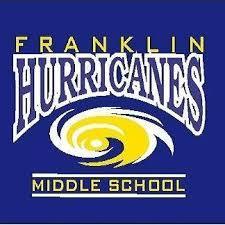 Good Morning - Students who ride the bus from Hill Road or Webster Lake Road will be picked up about 15 Minutes late this morning. Sorry for any inconvenience. Thank You

On Tuesday, June 7, the Bike - Walk Alliance of New Hampshire came to our school. We enjoyed a wonderful safety presentation from Rich Lacourse. We learned lots about helmets, bike safety and street sense. Thank you Paula Bedard for fitting the children with helmets and providing our school with this informative presentation.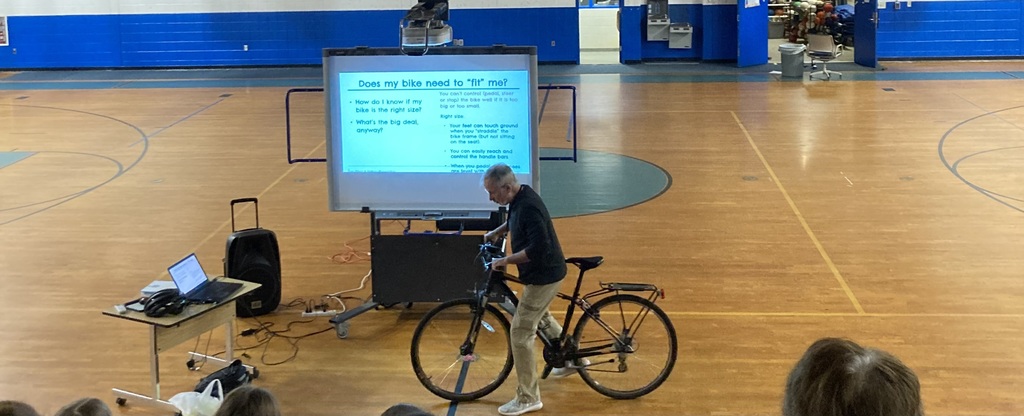 Good Afternoon Franklin Families, I am writing to you today to introduce you to our 3 new school principals for the 22-23 school year. They will officially assume their positions on July 1st. Mr. Dave Levesque will be taking over for Principal Charette at Franklin High School. Mr. Levesque comes to us with 11 years of administrative experience in the Laconia School District as a high school assistant principal and elementary school principal. Ms. Ginny Everett will be taking over for Principal Darsney at Franklin Middle School. Ms. Everett comes back to Franklin where she served as a high school English teacher and District curriculum coordinator. She has served the past 5 years as the assistant principal at the Linwood School in Lincoln. Mr. Robert Laroche will be taking over for Principal Blair at the elementary school. Mr. Laroche has 14 years of experience as an elementary school principal both in Massachusetts and New Hampshire. All 3 Principals will be reaching out to our families in July to schedule meet and greets with students and parents. My sincerest gratitude to Principal Charette, 20 years of service in Franklin, Principal Blair, 5 years of service in Franklin and Principal Darsney, 4 years of service in Franklin, for their contributions to the school district and community of Franklin. Sincerely, Dan LeGallo SAU 18 Superintendent
dlegallo@gm.sau18.org

Dear Franklin Families, I have been notified of 6 Covid cases this past week and today. 1 elementary school student, 4 middle school students and 1 middle school staff member tested positive for Covid-19. Close contact notifications have been made. I will continue to update you weekly. Sincerely, Dan LeGallo SAU 18 Superintendent
dlegallo@gm.sau18.org

On June 4th, The Three River Roboteers, a FIRST Lego League team of Franklin 5th and 6th graders, participated in the NH Spring Scramble, an off-season competition of NH robotics teams for youth ages 9-16 in Bristol, New Hampshire. FMS started team 55321 in January of this year with a grant from the NH Department of Education. With a high score of 200 points, the Three River Roboteers ended in 5th place out of eleven teams qualifying for playoffs. Their robot malfunctioned during the quarter-finals, which took them out of the final rounds. They finished in 8th place overall. The team remained in the stands for the rest of the finals, happily and proudly cheering on the other teams until the very end. Like all FIRST events, the NH Spring Scramble also had scheduled presentations our students presented before judges. The Roboteers had to explain their robot design and, most importantly, how and what they had learned and collaborated with others to achieve their goals. Our Franklin Team presented themselves with confidence, knowing that they had done their very best, of which they were proud. They competed with gracious professionalism and integrity, and by doing so, they even made many new friends from other teams. Overall, our first season was a success and many current Roboteers are eager to come back in the Fall. We look forward to our next full season and encourage any middle school students grades 4-8 who may be interested in joining our 22/23 season to come and stop by in the Fall to see what we have going on. FIRST LEGO League introduces science, technology, engineering, and math (STEM) to children through fun, exciting hands-on learning. Participants gain real-world problem-solving experiences through a guided, global robotics program, helping today's students and teachers build a better future together. First Lego League Core Values: Discovery: We explore new skills and ideas. Innovation: We use creativity and persistence to solve problems. Impact: We apply what we learn to improve our world. Inclusion: We respect each other and embrace our differences. Teamwork: We are stronger when we work together. Fun:We enjoy and celebrate what we do! More Pics:
https://photos.app.goo.gl/hCBuosqTJgTHsvvt5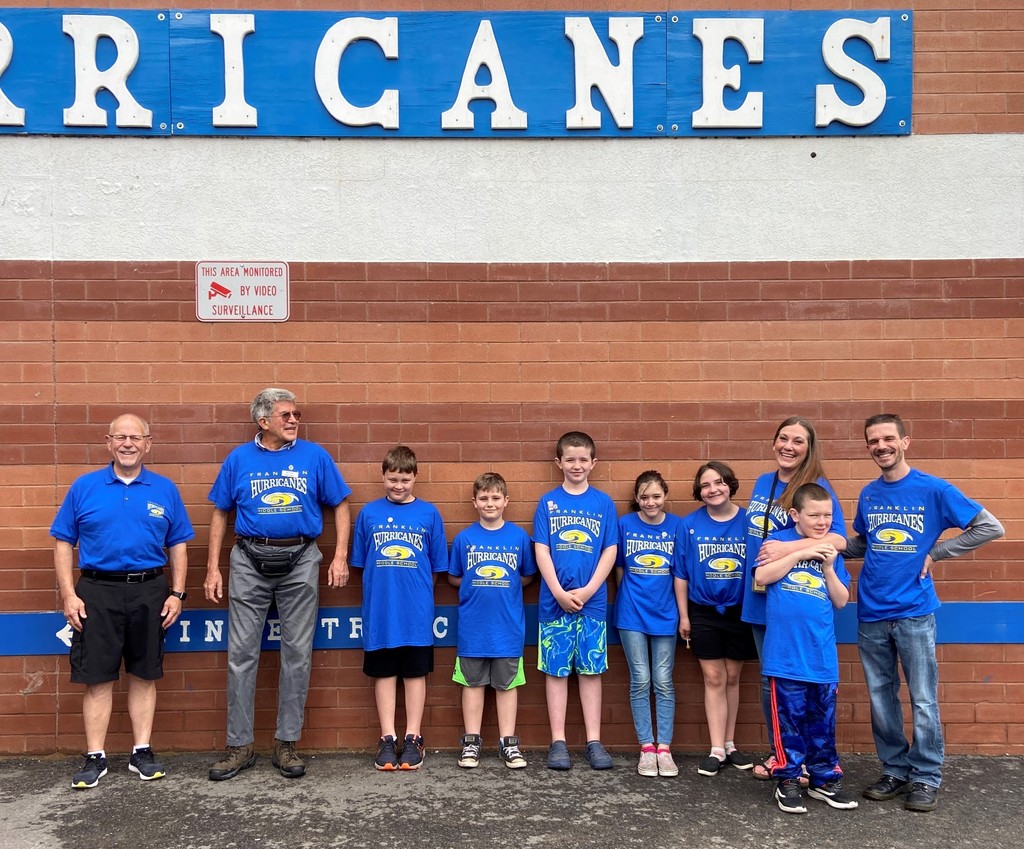 On Friday, June 3rd, due to the efforts of our Music Teacher Michaela Kosta, FMS students in Grades 4-6 were treated to a "Live 5-Piece Woodwind Ensemble." We want to thank our performers: Sarah DePorter - Flute, Anne Levergood - Oboe, Mark DeTurk - Clarinet, Sarah Kuhn - Horn, Michaela Kosta - Bassoon. Here's a link to the performance:
https://youtu.be/CqfXK1Hy314
More Pics:
https://photos.app.goo.gl/jQbwqKG111ov17N49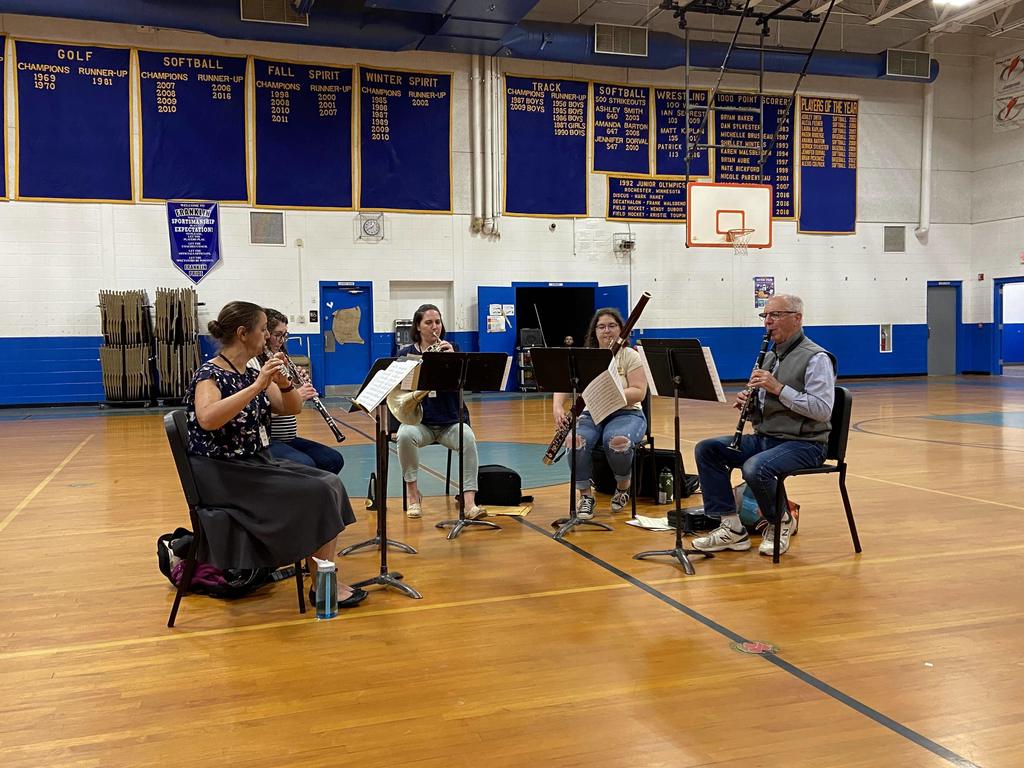 Franklin Middle School celebrated our first Family Night since the Fall of 2019 on Wednesday, June 1st! The evening included a Pulled Pork BBQ Dinner, Title 1 Presentation, our first Book Fair in 3 years, and was capped off by an amazing Band and Chorus Performance!! View the performance live
https://youtu.be/zPNJn91MHko
More Pics
https://photos.app.goo.gl/9KGQU5ragakR5Qip6
Thank you Franklin Food Service for preparing the dinner and serving our families!

Good Afternoon Franklin Families, I have been notified of 10 Covid cases this past week.. 1 elementary student, 8 middle school students and 1 high school staff member tested positive for Covid-19. Close contact notifications have been made.. I will continue to update you weekly on case counts in the school district. Sincerely, Dan LeGallo SAU 18 Superintendent
dlegallo@gm.sau18.org

Good Morning FMS Families The following is a message from the IT Department: This is a reminder that student Chromebooks, power cords, and carry bags will be collected before the end of the school year. Please make sure your student has each of these items in their possession as the bill for unreturned items is as follows: Chromebook: $185.00 Power Cord: $25.00 Carry Bag: $10.00 I have included a link to the the use agreement for your reference. Have a nice weekend Mr. D
https://drive.google.com/file/d/1AR3aNYbwhEHD3ndXZl5C6uGPjYr2OeN9/view?usp=sharing

Dear Franklin Middle School Families Wednesday, June 1 Family Night: Pulled Pork BBQ, Concert, Title 1 Presentation, and Book Fair!!! Concert 6 p.m. Gym Book Fair 4:30-7:30 Pulled Pork BBQ! 4:30-5:30 (Cafeteria and outdoor seating) Title 1 Presentation 5:00 Please Join Us!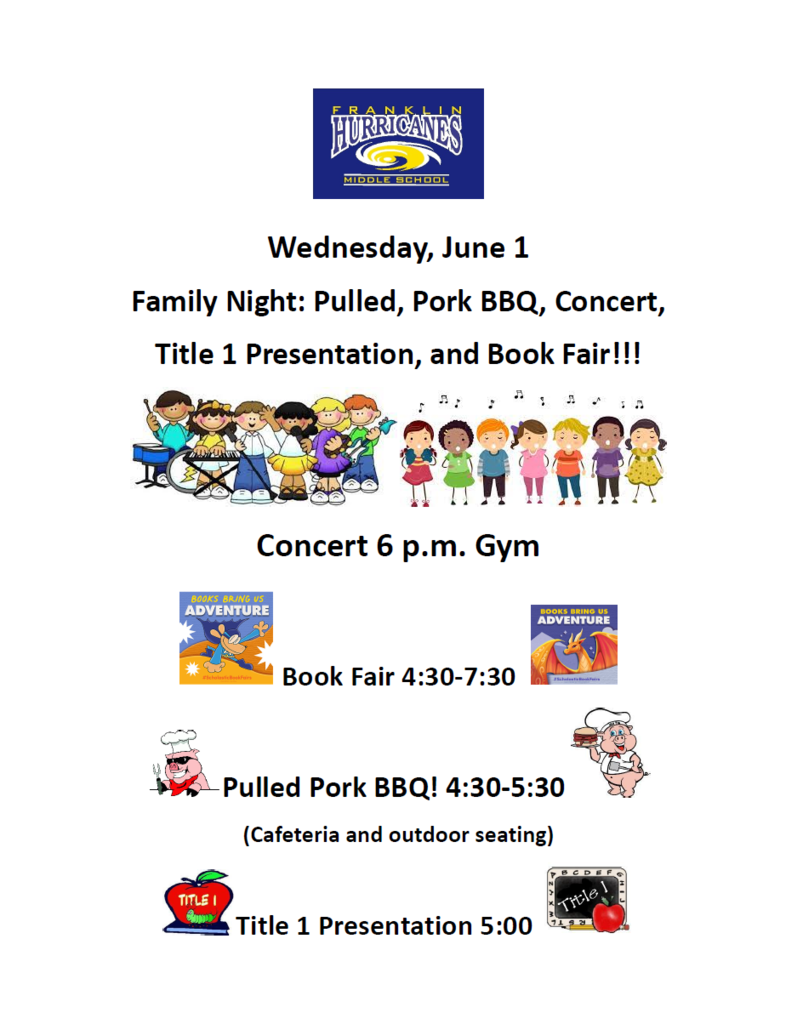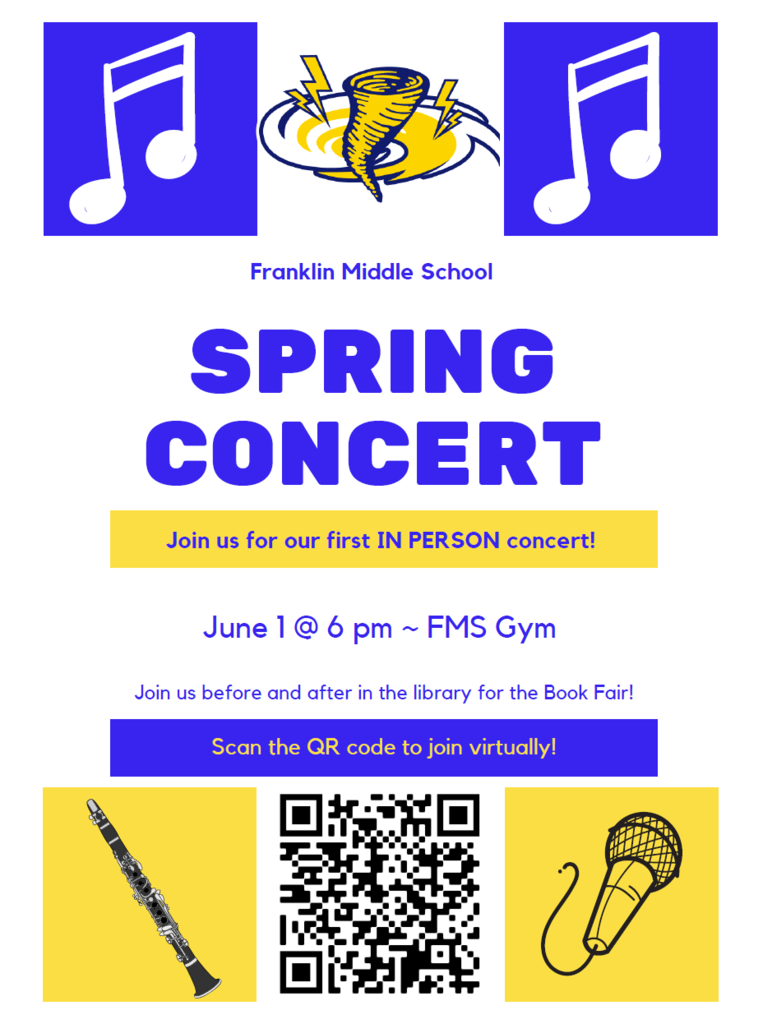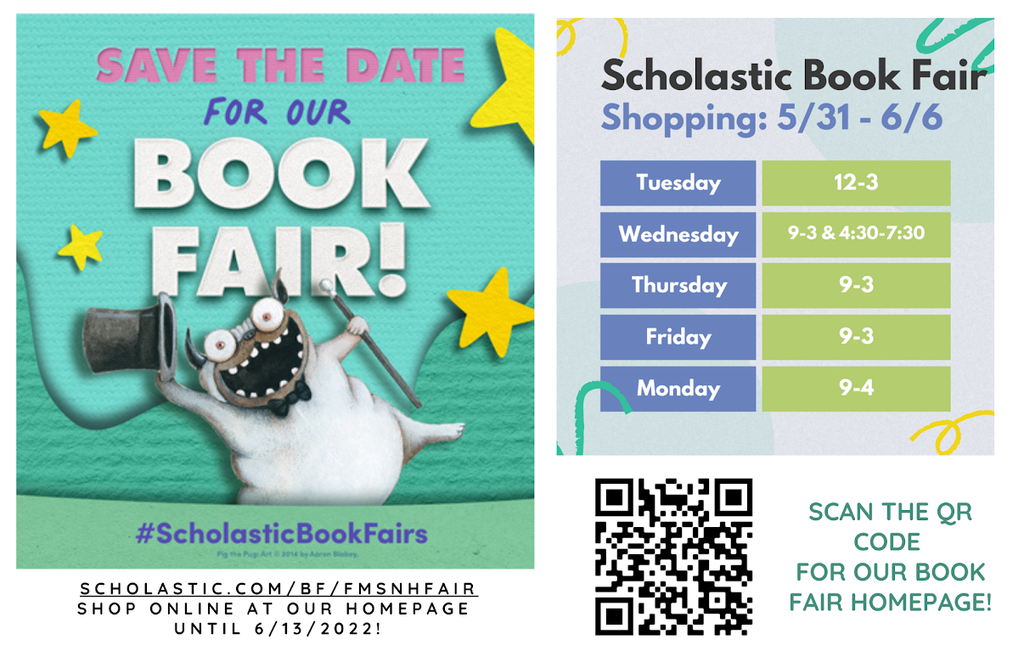 Dear Franklin Families, I am sure you are aware of the heartbreaking tragedy that occurred in a Texas school yesterday afternoon. Every parent's worst nightmare came true for 19 elementary school students. In response to this, we have police officers at all 3 schools today for extra security and to reassure students. We also have our counselors on alert to help students who need assistance processing their emotions in response to this horrific and traumatizing event. Please feel free to reach out to the schools if you sense that your child/children need some support. As always, it takes a village to safely raise and educate our children and you are a valued member of our village. Sincerely, Dan LeGallo SAU 18 Superintendent
dlegallo@gm.sau18.org

Good Morning Franklin Families, I am reaching out to let you know that I have been notified of 13 Covid 19 cases this past week through yesterday. 1 elementary staff member, 3 elementary students, 3 middle school staff members, 4 middle school students, 1 high school staff member and 1 high school student tested positive for Covid -19. I will continue to keep you updated each week on our case counts in the school district. Please feel free to reach out to me if you have any questions. Sincerely, Dan LeGallo SAU 18 Superintendent
dlegallo@gm.sau18.org

IMPORTANT DISMISSAL INFORMATION: Good Afternoon FMS Families Until further notice, at the end of the day, buses will be loaded and will depart first. Walkers and those being picked will be dismissed after the buses depart. Thank you for your cooperation. Mr. D

Today, under the direction of FMS Art teacher Mary Thompson, Abbey Tyrell, Ava Archambault, Madelyn Savary, Kora Rose, Cadie Welch, Destiny Elliot, Madison Mango, and Chelsea Adams proudly represented Franklin Middle School by painting a downtown crosswalk with a design by 7th grader Madelyn Savary. Other crosswalks were painted by representatives of Paul Smith School and Franklin High School. Thank you Jule Finley and Portrait of a Graduate's Carissa Corrow for making this happen! FMS PROUD! More pics:
https://photos.app.goo.gl/9e3Bmt3cKkjp8toA6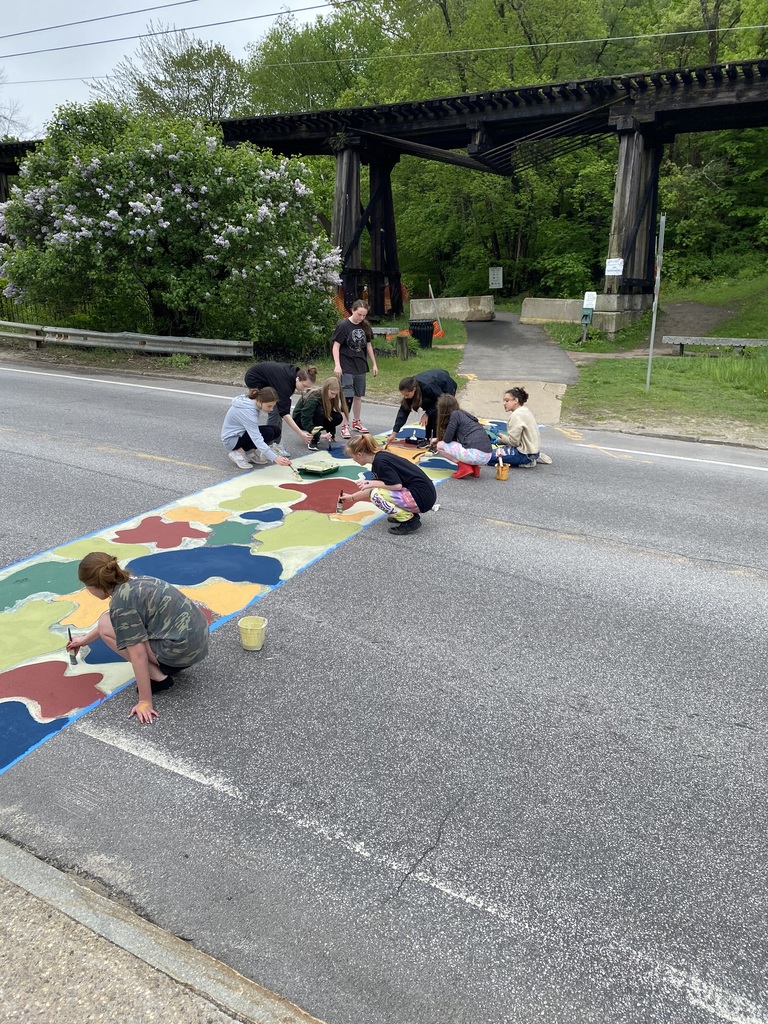 Dear Franklin Families, I have been notified of 19 Covid cases this past week including 6 this past weekend and today. 5 elementary school staff members, 1 elementary school student, 3 middle school staff members, 5 middle school students, 1 high school staff member and 4 high school students tested positive for Covid-19. Please screen your child/children for symptoms each morning and keep them home if they are sick. I will continue to keep you updated. Sincerely, Dan LeGallo SAU 18 Superintendent
dlegallo@gm.sau18.org